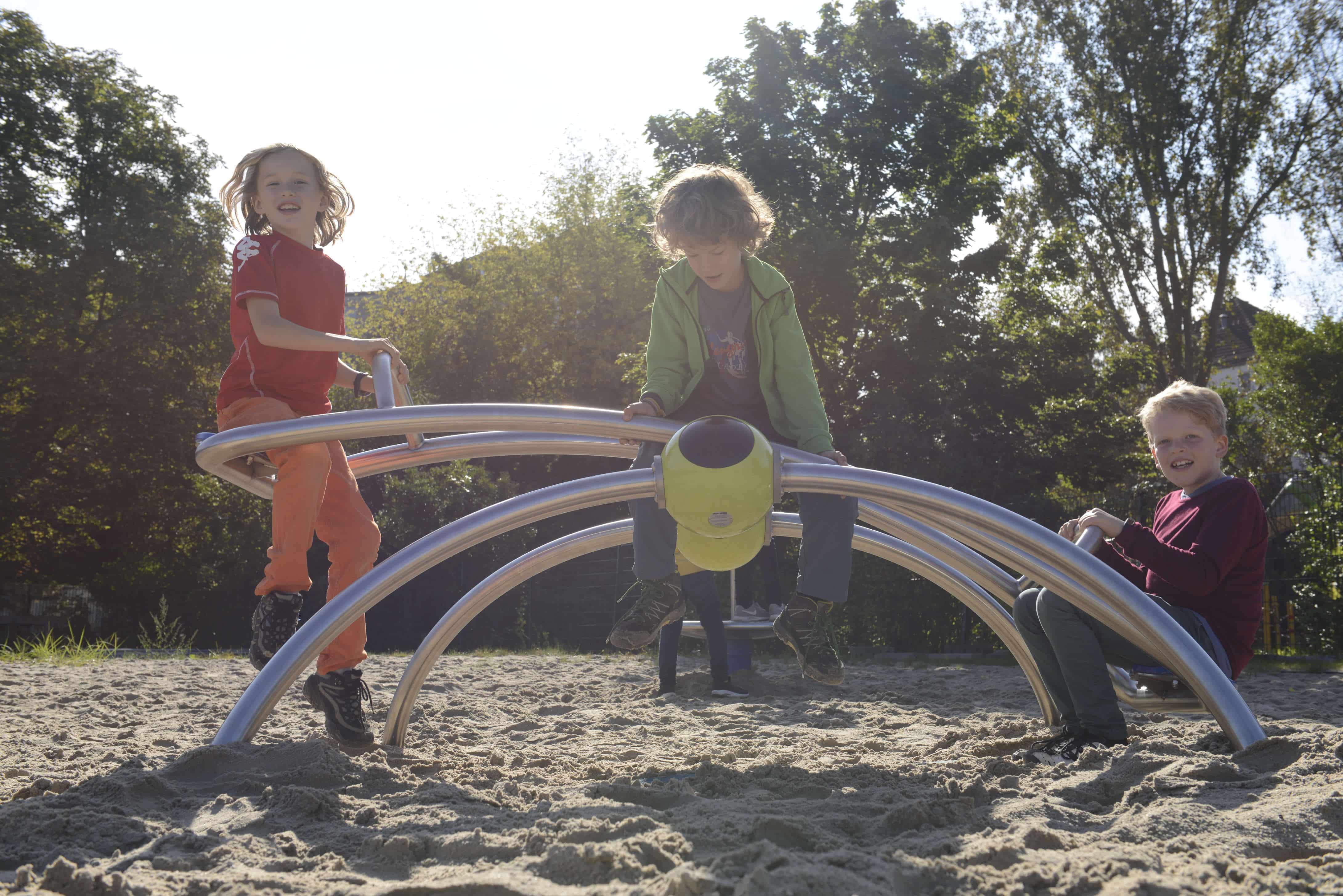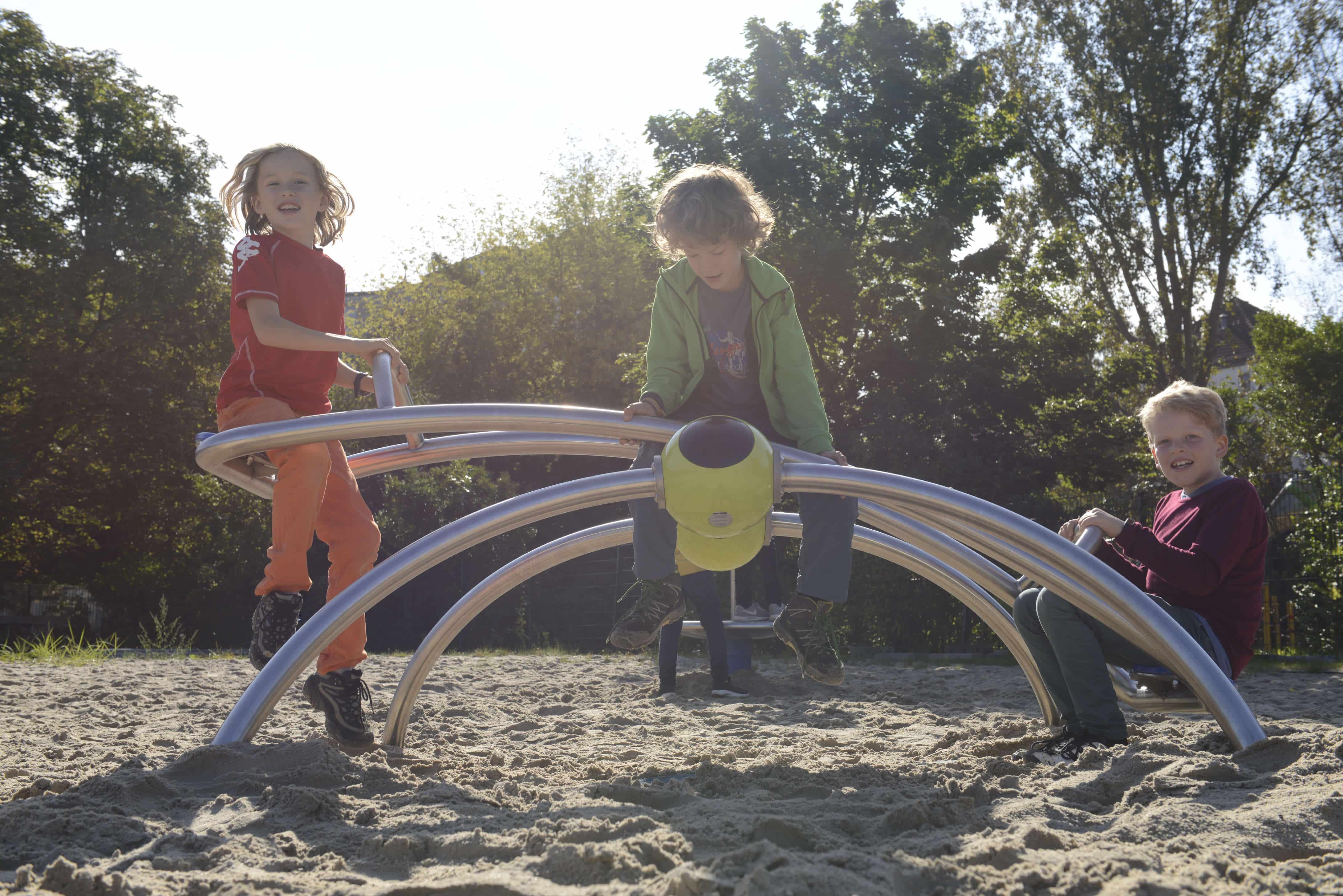 Urb­an Design Ber­lin
Con­tem­por­ary Play­po­ints designed for all pub­lic spaces.
Play­po­ints with style – they are climbers or rock­ers or twisters. They are Play­po­ints first and fore­most, but they are also very nice pieces of pub­lic design, and they are sculp­tur­al. Above all this, some people will not even know at first glance exactly what they are. The fun will be dis­covered.
All URBAN DESIGN Play­po­ints are high-end engin­eered units made from high-qual­ity mater­i­als like stain­less steel with a brushed fin­ish, powder coated recycled alu­mini­um con­nect­ors, high dens­ity poly­ethyl­ene (HDPE) pan­els and ITR-bear­ings for max­im­um safety and dur­ab­il­ity. URBAN DESIGN Play­po­ints require only a min­im­um of main­ten­ance and involve vir­tu­ally no fol­low-up costs. Thanks to its robust con­struc­tion, the equip­ment is extremely dur­able. There­fore, we guar­an­tee our products for up to ten years. Refer to our terms and con­di­tions for fur­ther details.