First Trii Combi realized in a shopping center
A few weeks ago we told you about the first sold Trii Combi. Meanwhile our Greenville tree houses are developing to a real bestseller and the first pictures from Denmark have reached us. The special thing about it is that it is inside a shopping center. The Trii Combi has two and three Triis connected by net tunnels. Slide, bannister, ladder, sliding pole or access net lead in or out of the tree house landscape. All about our Greenville products you'll find here and if you have any ideas or further questions please contact us.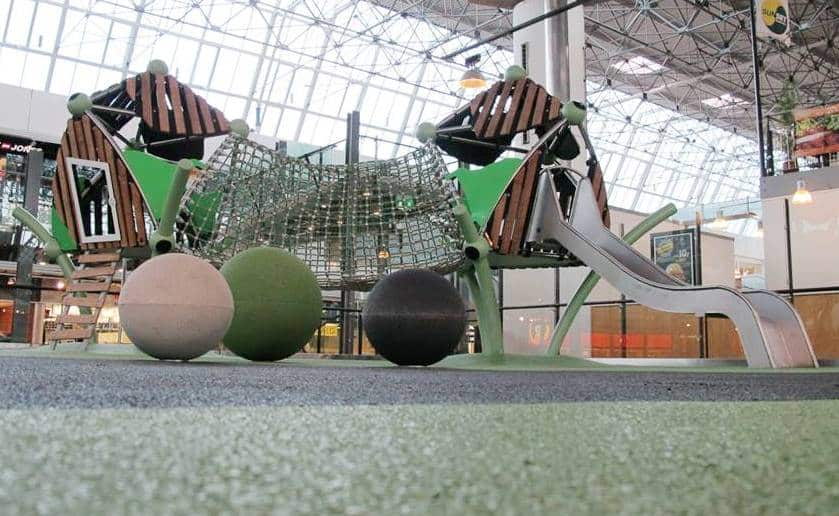 Our Cat Tails from Urban Design Berlin below.