NRPA in Charlotte was a huge success.
At this year's NRPA trade show in Charlotte, NC, USA, Berliner Seifabrik presented a lot of innovation. One Booth, with the Trii combination of our Greenville product group, brings the popular tree house onto public playgrounds and on a second booth, the "Globe" of our Joe Brown Collection with a frame out of laminated timber re-defines the net climber as a piece of art. The show was well attended and especially our two booths were crowded. We're already looking forward to next year's NRPA show in Las Vegas.
For any question or more information about Greenville Products or the Joe Brown Collection please contact us.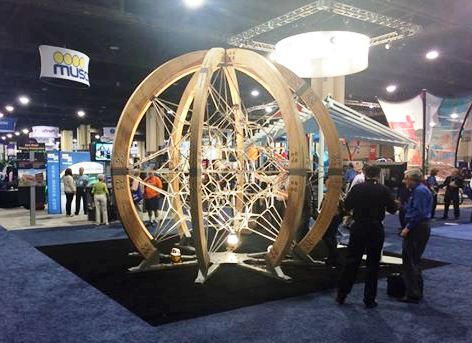 The Cube from The Joe Brown Collection by Berliner Seilfabrik at the NRPA trade show 2014 in Charlotte, NC, USA