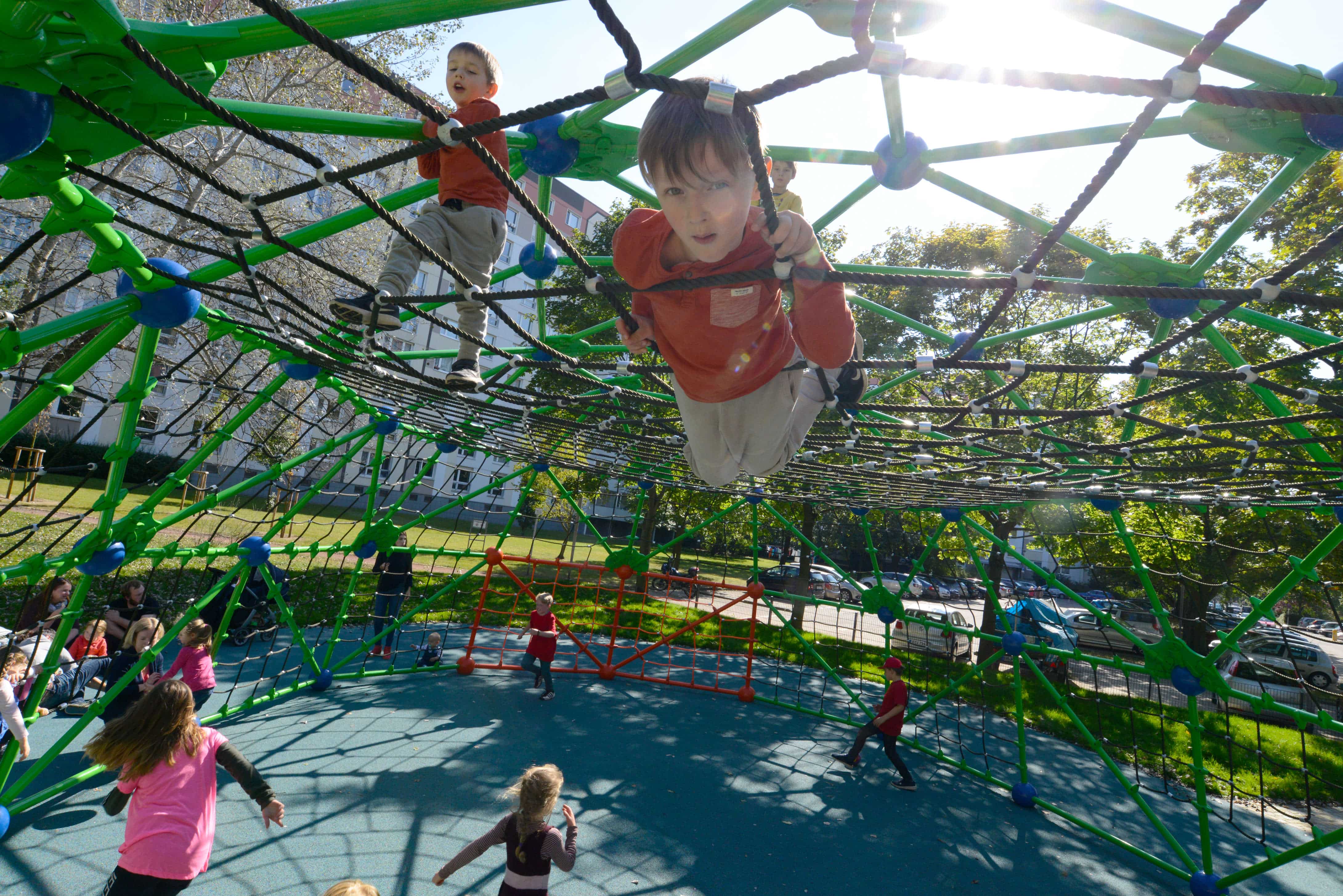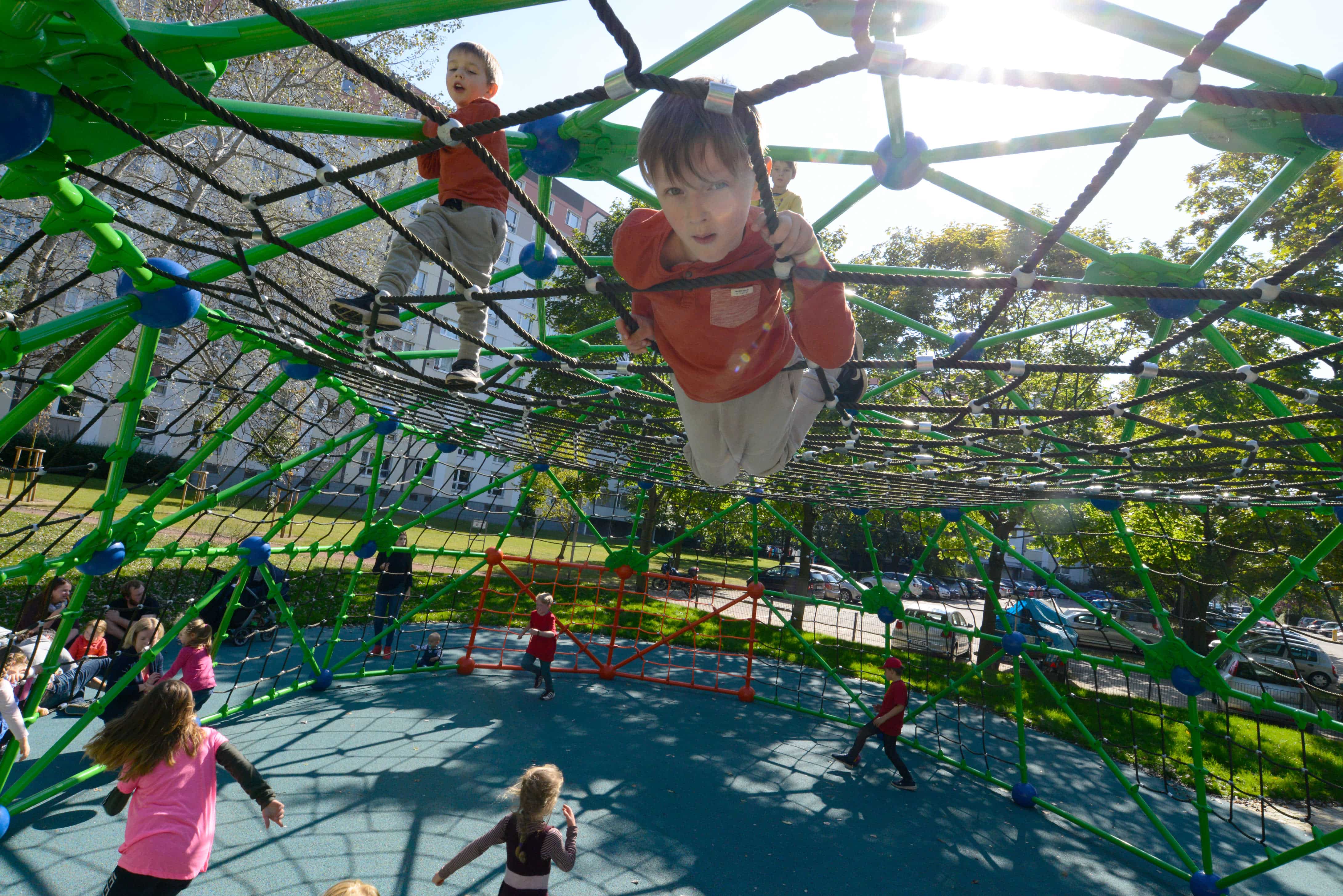 Geos
Mul­ti­func­tion­al play domes!
These struc­tures are ideal for climb­ing on the inside or out­side. The Geos offer enough space on the inside to play soc­cer or as a safe play area with plenty of room for ham­mocks or lad­ders.
The pure car­bon molecule C60 con­sists of 12 penta- and 20 hexagon­al car­bon rings with a total of 60 atoms – one at each corner: the shape of a soc­cer ball. Geos are con­struc­ted accord­ing to the same prin­ciple. The Geos can be var­ied in dia­met­er by chan­ging the tube lengths. Three types are avail­able for dif­fer­ent dome sizes.
Multifunktionale Spielkuppeln
Bei den Geos geht's im wahrsten Sinne des Wortes drunter und drüber. Sowohl innen wie außen kann an ihnen geklettert und getobt werden. Wer möchte, baut das Innere des Geos zu einem tollen Fußballfeld aus oder zu einem sicheren Spielplatz mit reichlich Platz für Hängematten.
Das reine Kohlenstoffmolekül C60 besteht aus zwölf fünf- und 20 sechseckigen Kohlenstoffringen mit insgesamt 60 Atomen – Eines an jeder Ecke – so wie die Form eines Fußballs. Nach dem gleichen Prinzip entstehen die Geos. Das Frameworx-Gerüstsystem besteht aus Rohren und Kugeln. Durch die Veränderung der Rohrlängen sind die Geos im Durchmesser variabel. Drei Ausführungen für die unterschiedlichen Kuppelgrößen sind verfügbar.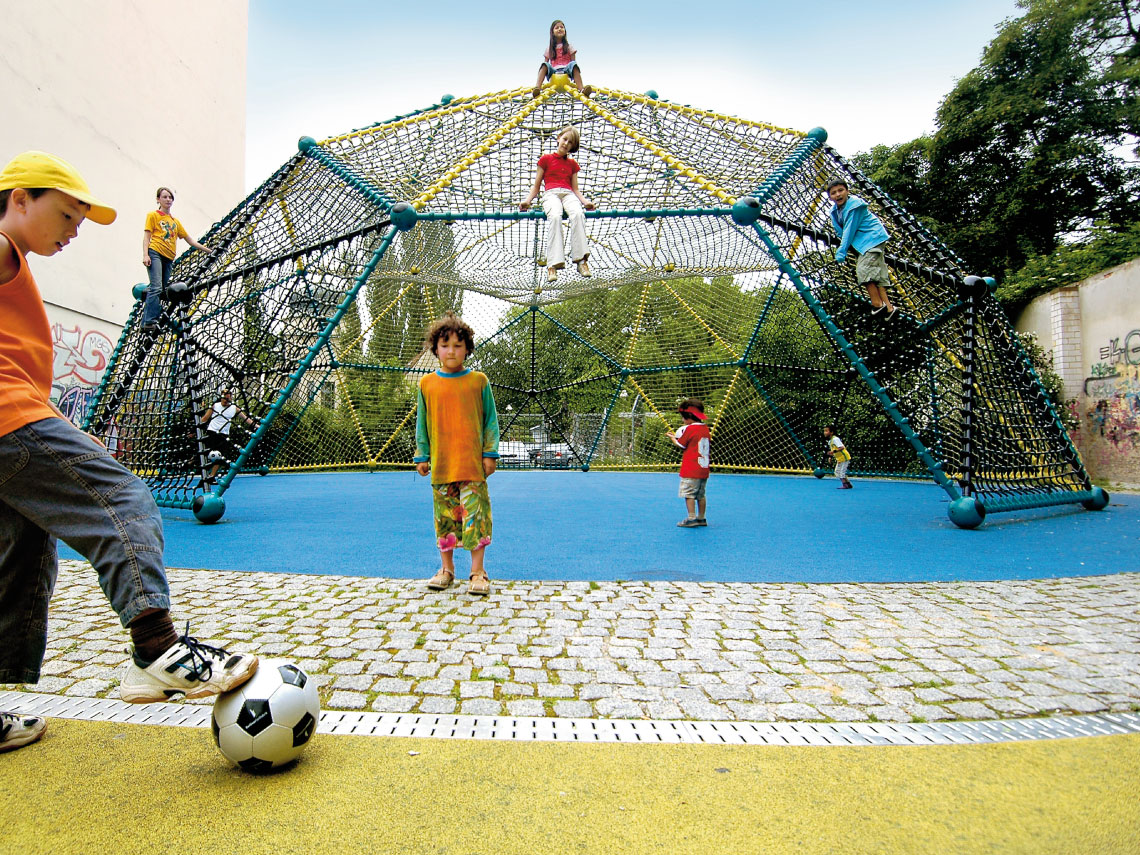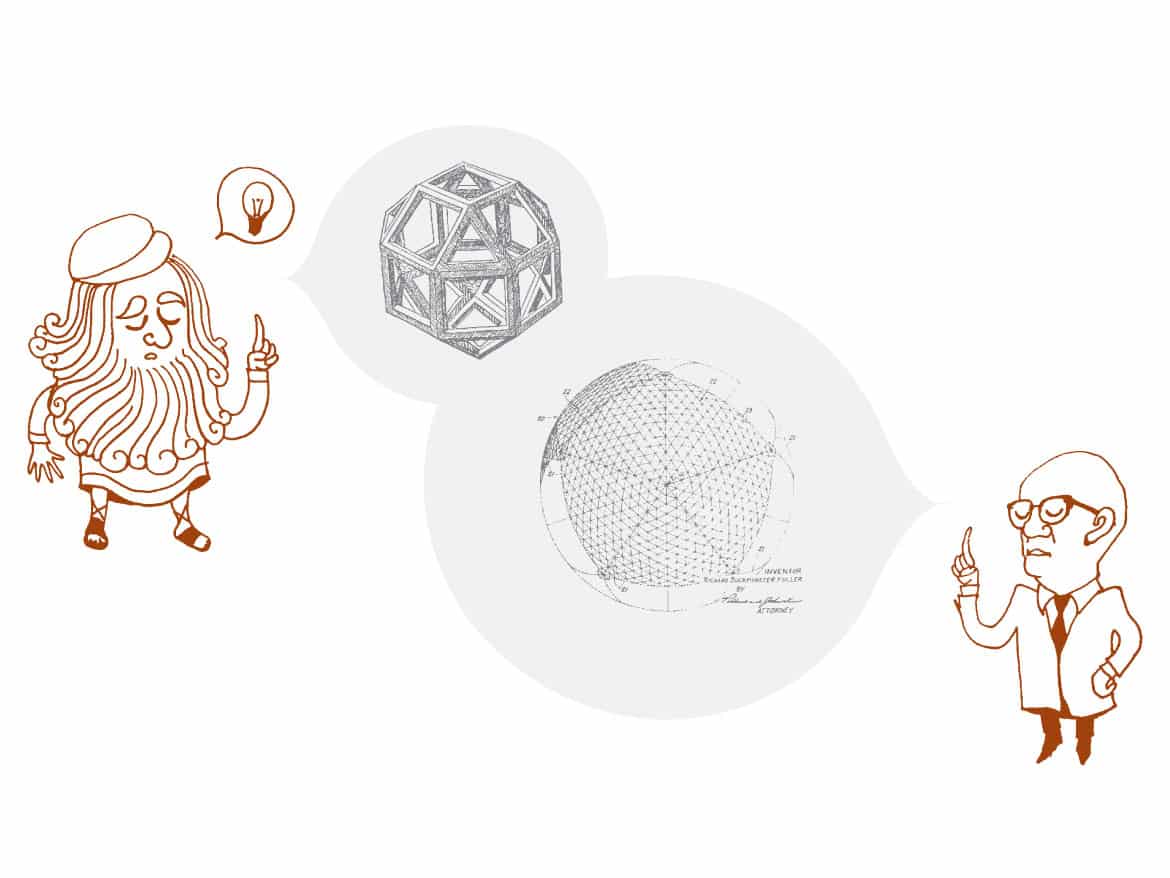 Geodätische Kuppeln
Leonardo da Vinci (1452 – 1519) beschäftigte sich mit Platonischen und Archimedischen Körpern und zeichnete auf Basis des Ikosaeders die erste kugelförmige Raumstruktur.
R.Buckminster Fuller (1895–1983) brachte die Untersuchungen, die Leonardo begann, zur Vollendung: Mit seiner Darstellung der Struktur, ähnlich der C60- Moleküle, entstand die Form, die wir heute alle als Fußball kennen. Dieser Bucky-Ball zeigt zwölf schwarze Fünfecksflächen, die von 20 weißen Sechseckflächen umgeben sind.
In der Produktgruppe Geos wird die ausgereifte Formenlehre da Vincis und Fullers kongenial – und spielerisch – umgesetzt.