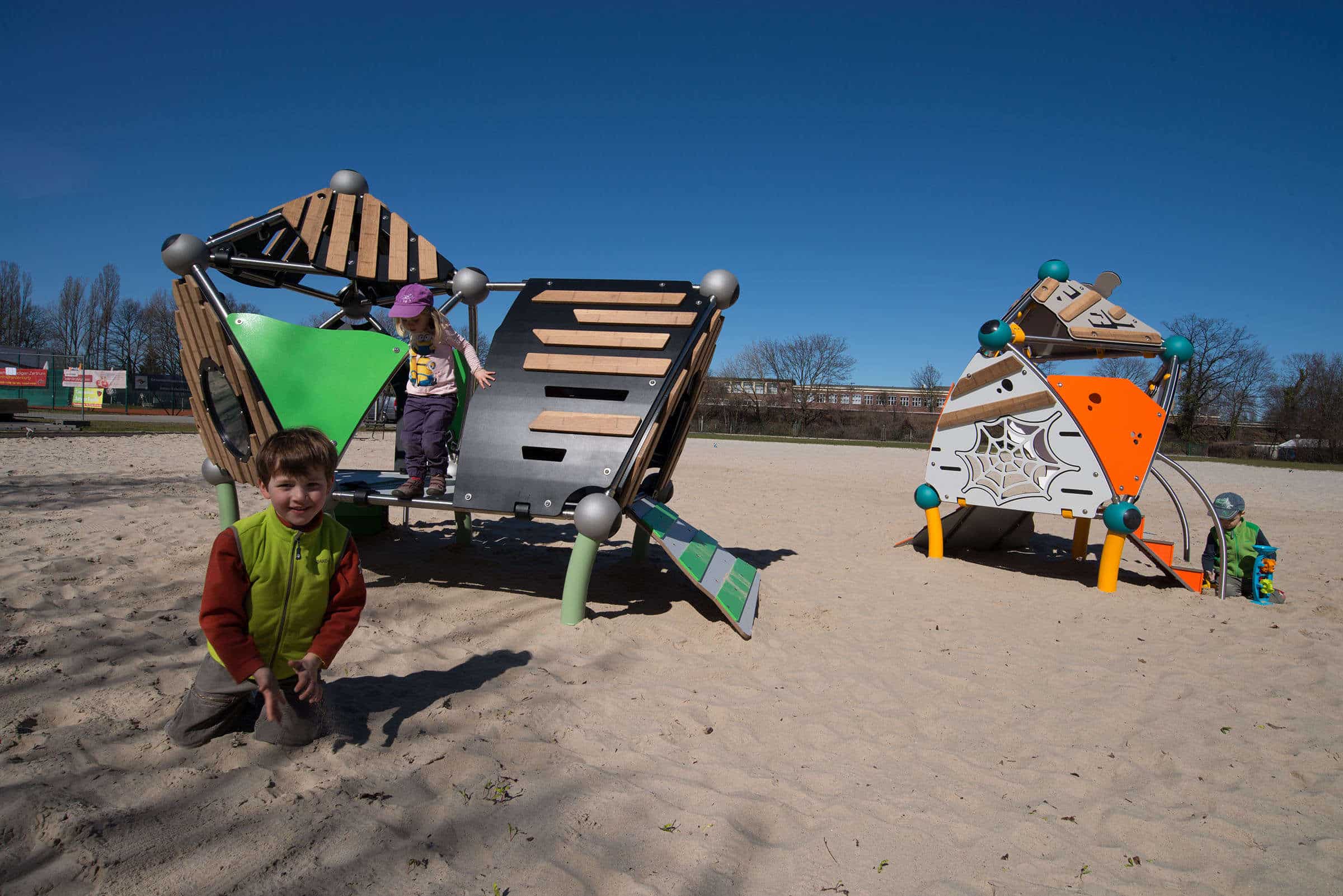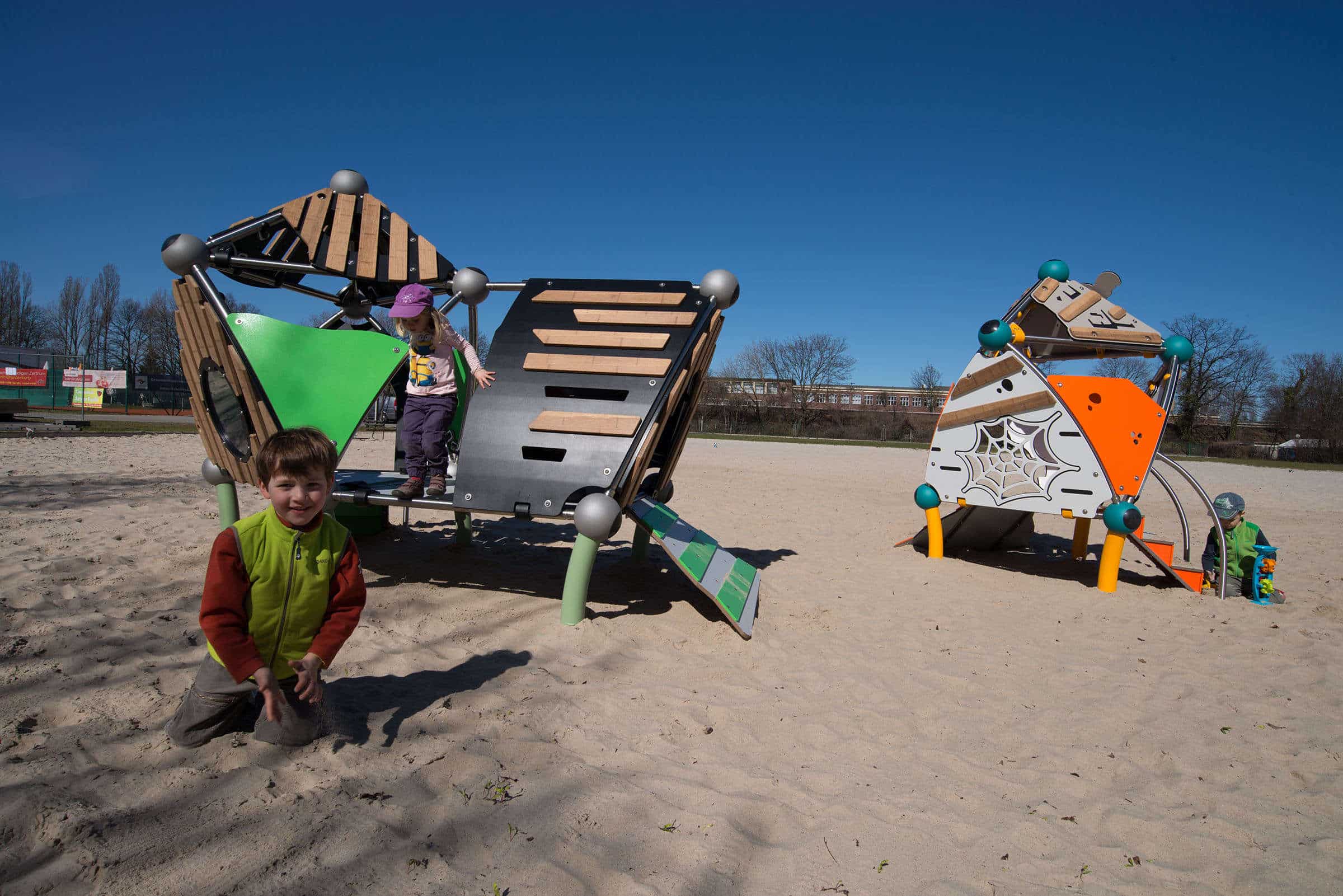 Spooky Rook­ies
Play equip­ment for climb­ing begin­ners!
Ber­liner Seil­fab­rik has launched a new line in play equip­ment, which appeals in par­tic­u­lar to chil­dren up to the age of 3 (U3). Two cute play­houses with two dif­fer­ent plat­form heights, 45 cm and 90 cm, have been released under the name of Spooky Rook­ies. Spoo, the smal­ler one of the two play­houses, is based on a tri­an­gu­lar shape. Roo has a square floor imprint. As usu­al, due to their mod­u­lar sys­tem the play­houses can be con­nec­ted by vari­ous ele­ments, such as rope or rub­ber bridges, regard­less of their height and basic shape. The little play­houses are avail­able in 3 pan­el types. You can choose any com­bin­a­tion.
Great Fun for Small Children
Early motor and psychomotor development is important for later life. With this in mind, it's important to nurture and chal- lenge children from the earliest age. Berliner Seilfabrik has launched a new range of play equipment suitable for the un- der threes (U3). These small playhouses, called Spooky Rookies, have been customised for their needs. A multitude of products from Berliner's other ranges also o er nursery children a lot of fun as well as many opportunities to develop.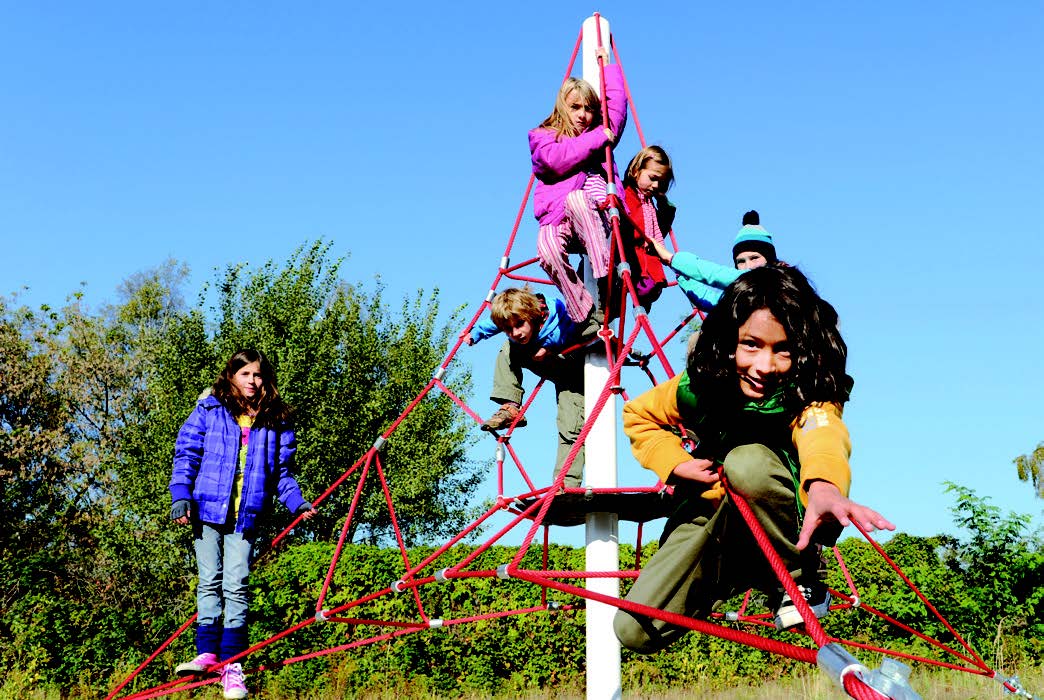 It's important to create a safe and comprehensive range of play possibilities for this age group, through which they can im- prove their social and motor skills. Classic playground activities such as using the swing or slide are just as popular as oppor- tunities to acquire everyday skills such as buying and selling, climbing stairs and cooking.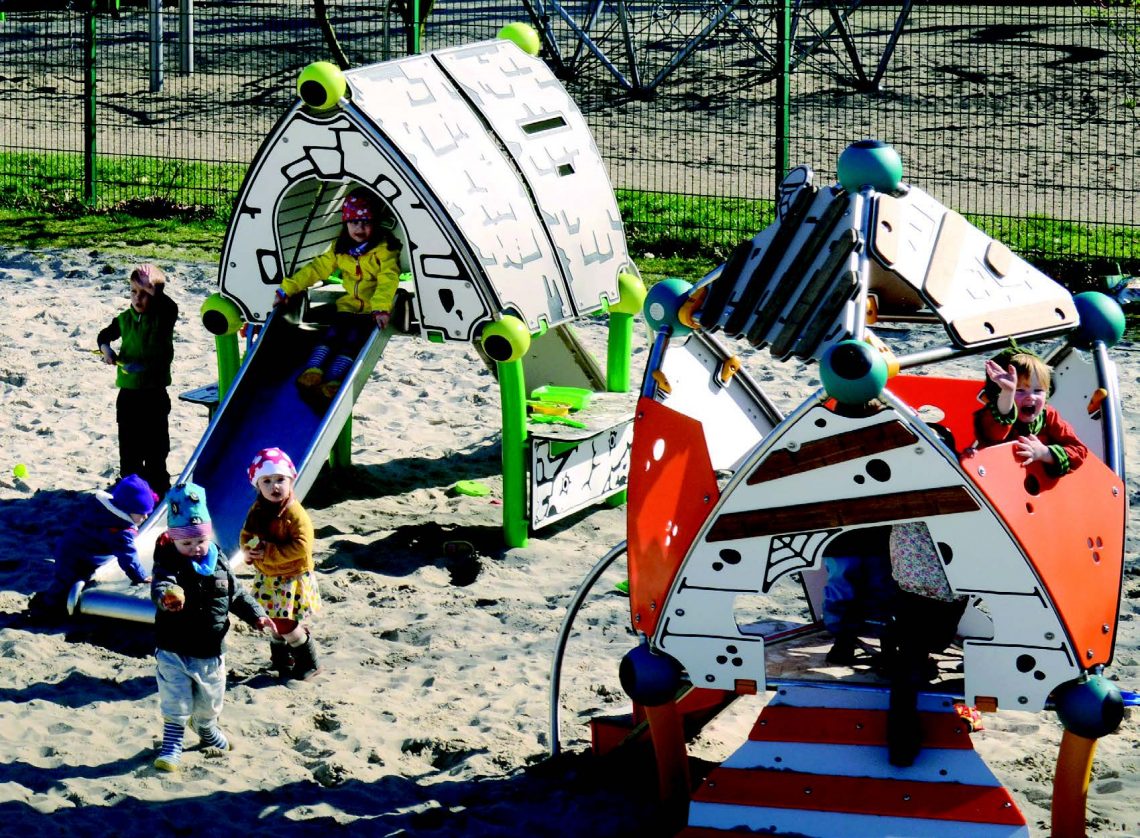 These products are especially geared to the needs of children from 0-3 years of age, fostering early motor and psychomotor develop- ment. As always, our cute "Spoo" and "Roo" playhouses can be supplied with a host of add-on components in various combinations. A number of play functions have already been incorporated – such as counters, mud table, tic-tac- toe and memory games.