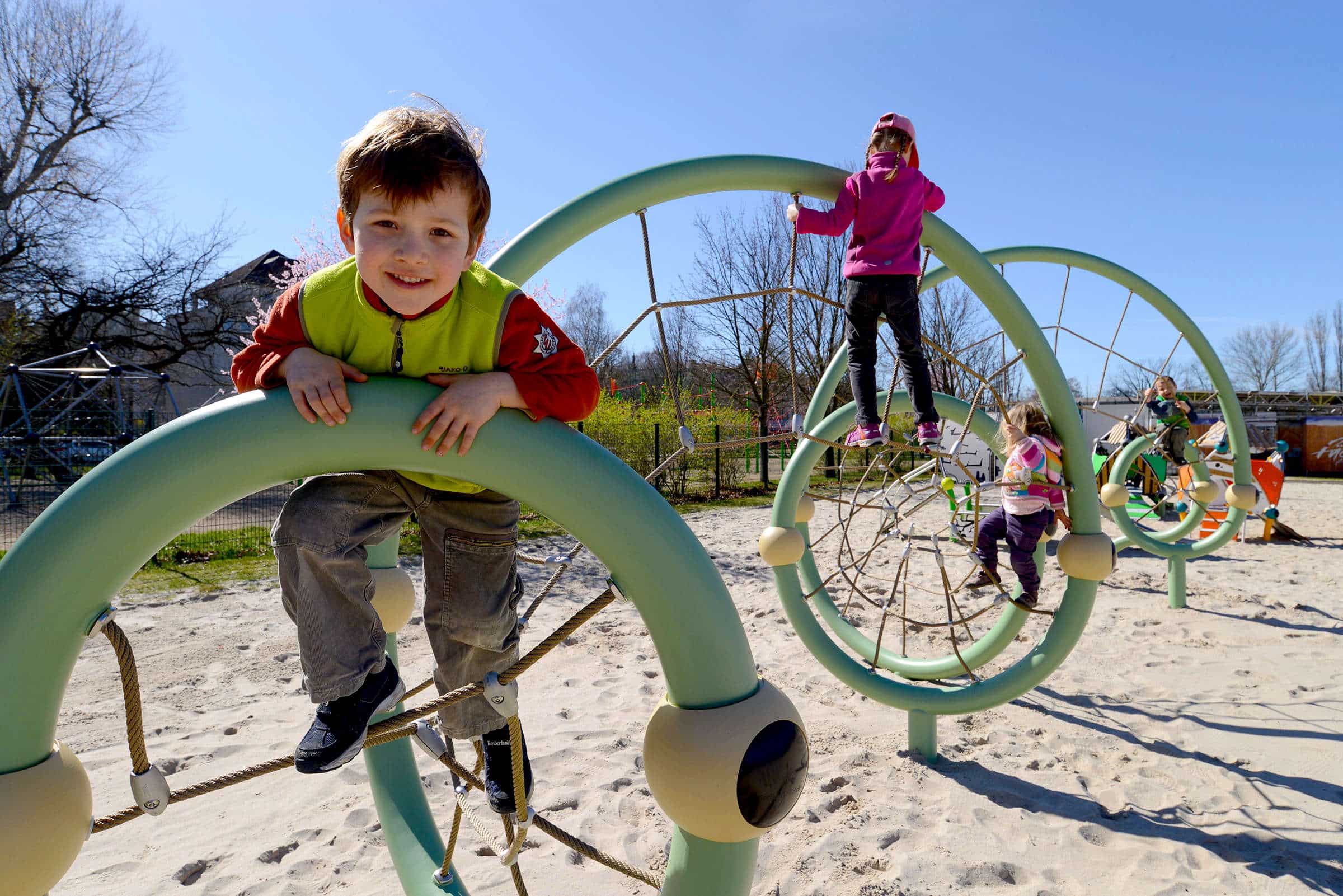 Twist & Shout
Cus­tom­iz­able play sculp­tures with planar nets and mul­tiple add-on pos­sib­il­it­ies.
With its hel­ic­al shape, the product "Twist" adapts to any land­scape. Arches of dif­fer­ent sizes can be com­bined at vari­ous angles. No mat­ter wheth­er the climb­ing struc­ture is 5 or 500 m long, the net made of ori­gin­al Ber­liner U-Rope provides con­tinu­ous climb­ing fun for young and old alike on a var­ied and chal­len­ging climb­ing course.
Shout's steel frames run par­al­lel. Wheth­er they re-join after loop­ing or pro­trude tongue-like into the land­scape is left entirely to your own cre­ativ­ity. Bey­ond the nature of its design, Shout also offers count­less add-on com­pon­ents. Why not be inspired by our add-on com­pon­ents of the Univers product line, or con­tact us dir­ectly.
The ingenious designers at Berliner Seilfabrik have come up with something new for the transition from rope to tube with Twist & Shout. The rope end disappears inside the curved steel tube with the aid of the patent-pending Charlotte connector and can be easily incorporated and adjusted.
Beyond the nature of its design, Shout also o ers countless add-on components. Why not be inspired by our Overview of the Univers product range on page 115, or contact us directly. Our team is sure to come up with the perfect idea for your excit- ing climbing structure.