Triitopia.01
Kids will even fully enjoy the slightly smal­ler adven­ture world. Chil­dren that ascend through the spa­tial net to the very top can swiftly des­cend the tun­nel-slide all the way to the ground. Altern­at­ively, the new net tun­nel on the facade can be used as an ascent or des­cent option.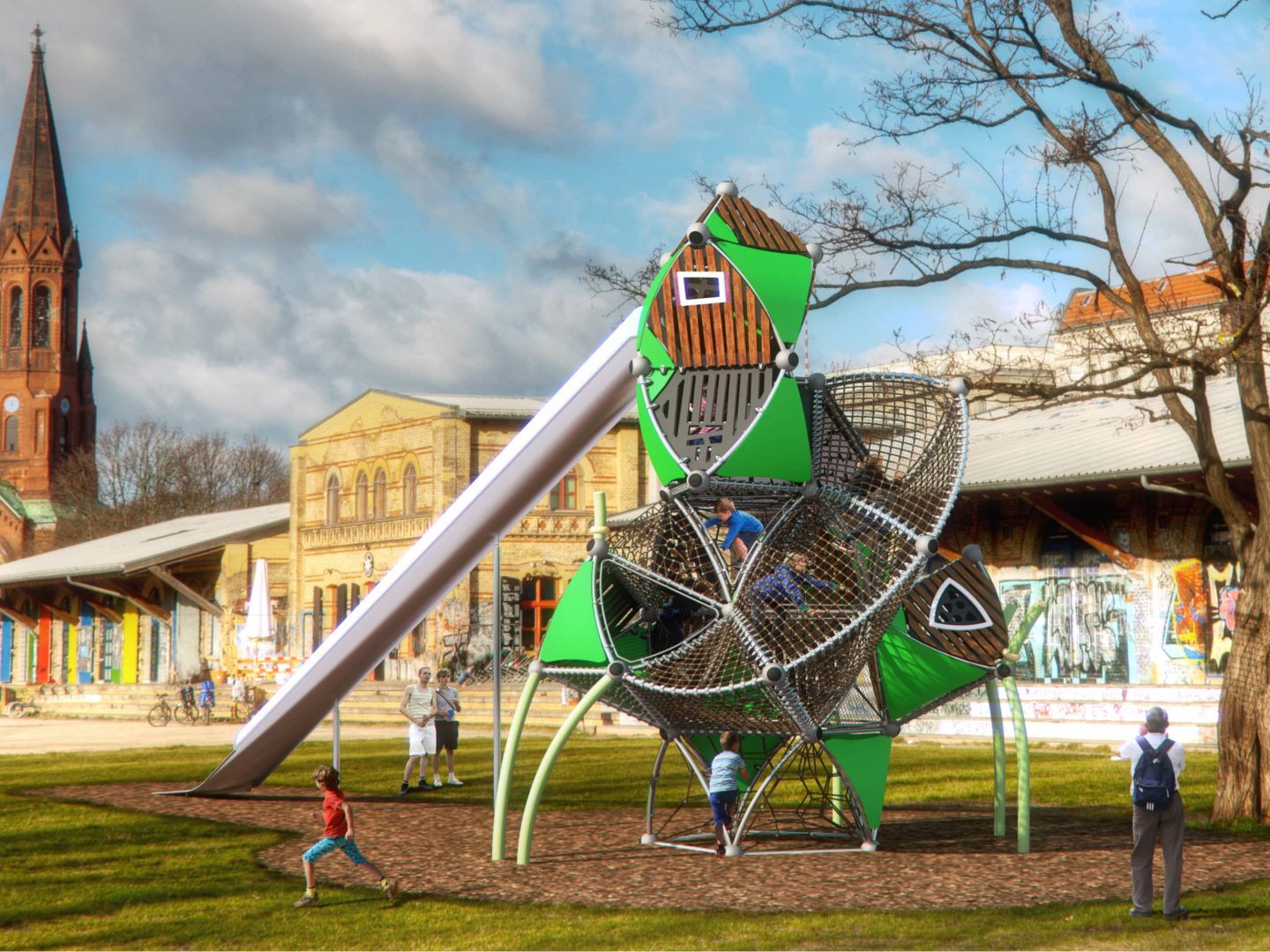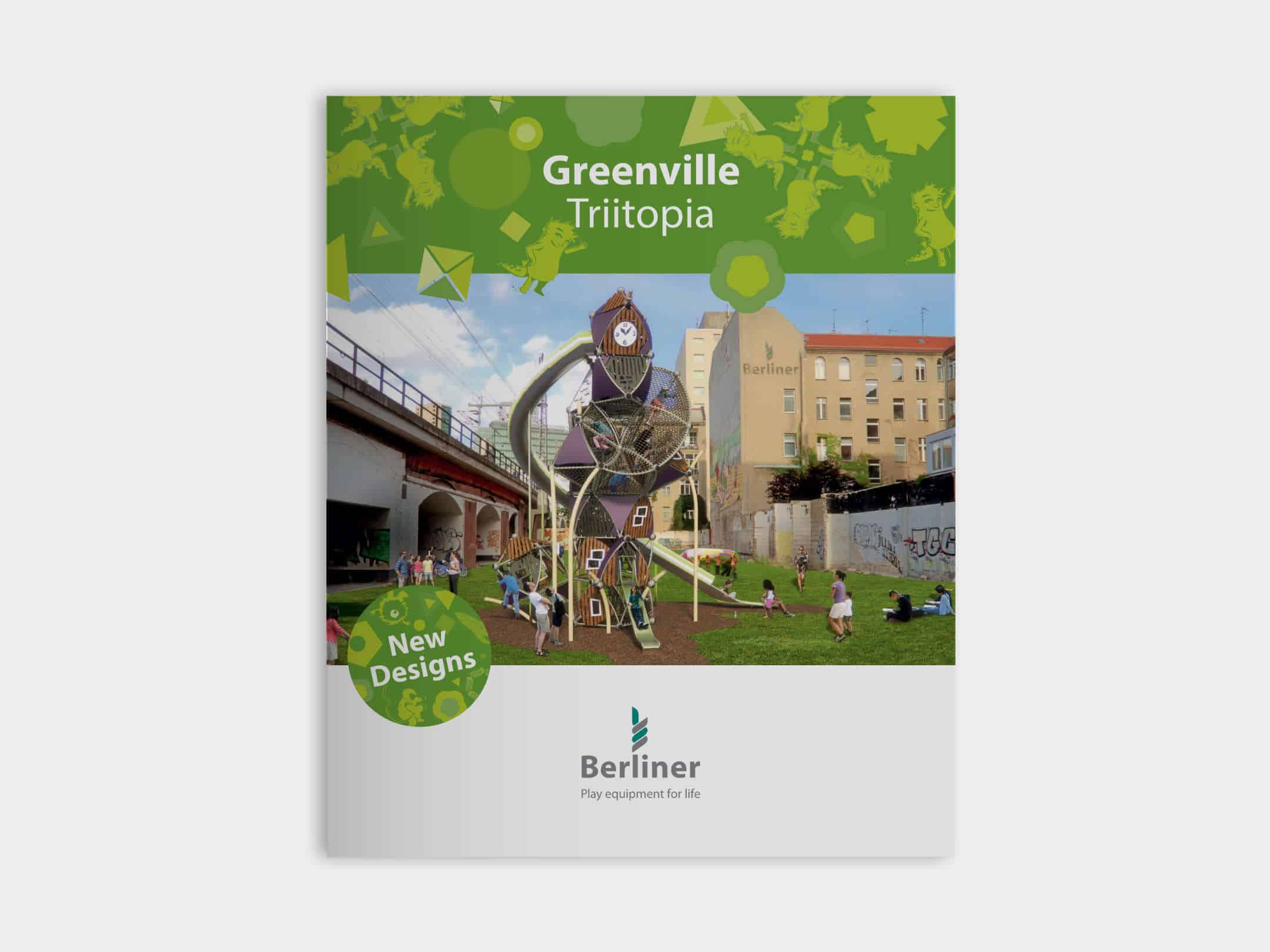 You can find this product in our brochure. You can download the PDF here, or order the brochure for free.
Perspective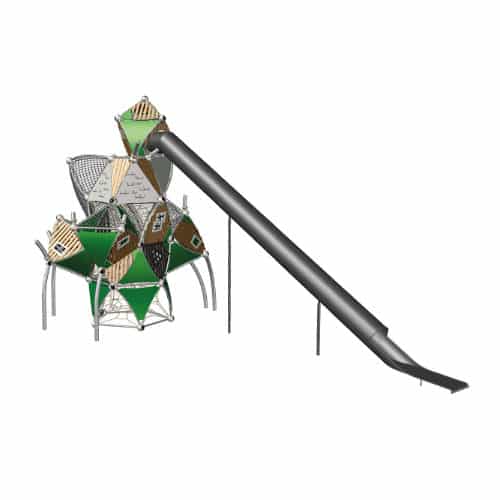 Top view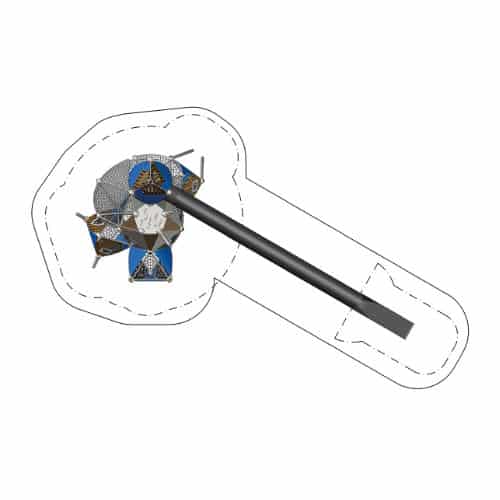 90.292.4001
(m)
('-'')
14,1 x 6,4 x 7,9
27-4 x 48-8 x 25-10
EN 1176 (m)
ASTM/CSA(m)
ASTM/CSA ('-'')
11,3 x 18,0
12,3 x 19,0
40-4 x 62-4
(m)
('-'')
1,5
6-0
5
This is Triitopia
The chaos has a system! Behind the seemingly random construction method lies a highly modular system that allows every Triitopia structure to be custom designed in shape and size to a maximal extent. To do so, choose from a wide range of different net elements, panel types and types of slides and let your custom adventure world become a reality with us. A magical world of climbing and adventure where reality and fiction melt emerges from the unpredictable interplay of transparent and closed façade elements that are combined in closely-nit, nestled and asymmetric ways. It goes without saying that Triitopia can be combined with nearly all other Berliner playing equipment.
1
2
3
4
5
6
1
Custom design options possible.
2
Outer connection tunnel across several levels.
3
Windows and entries in various designs.
4
Various types of slides available for different levels.
5
Totally twisted: facade elements overhead.
6
The different levels are connected by a spatial net.
Products that match
Add to your wishlist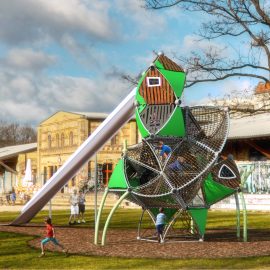 Triitopia.01
Request further details